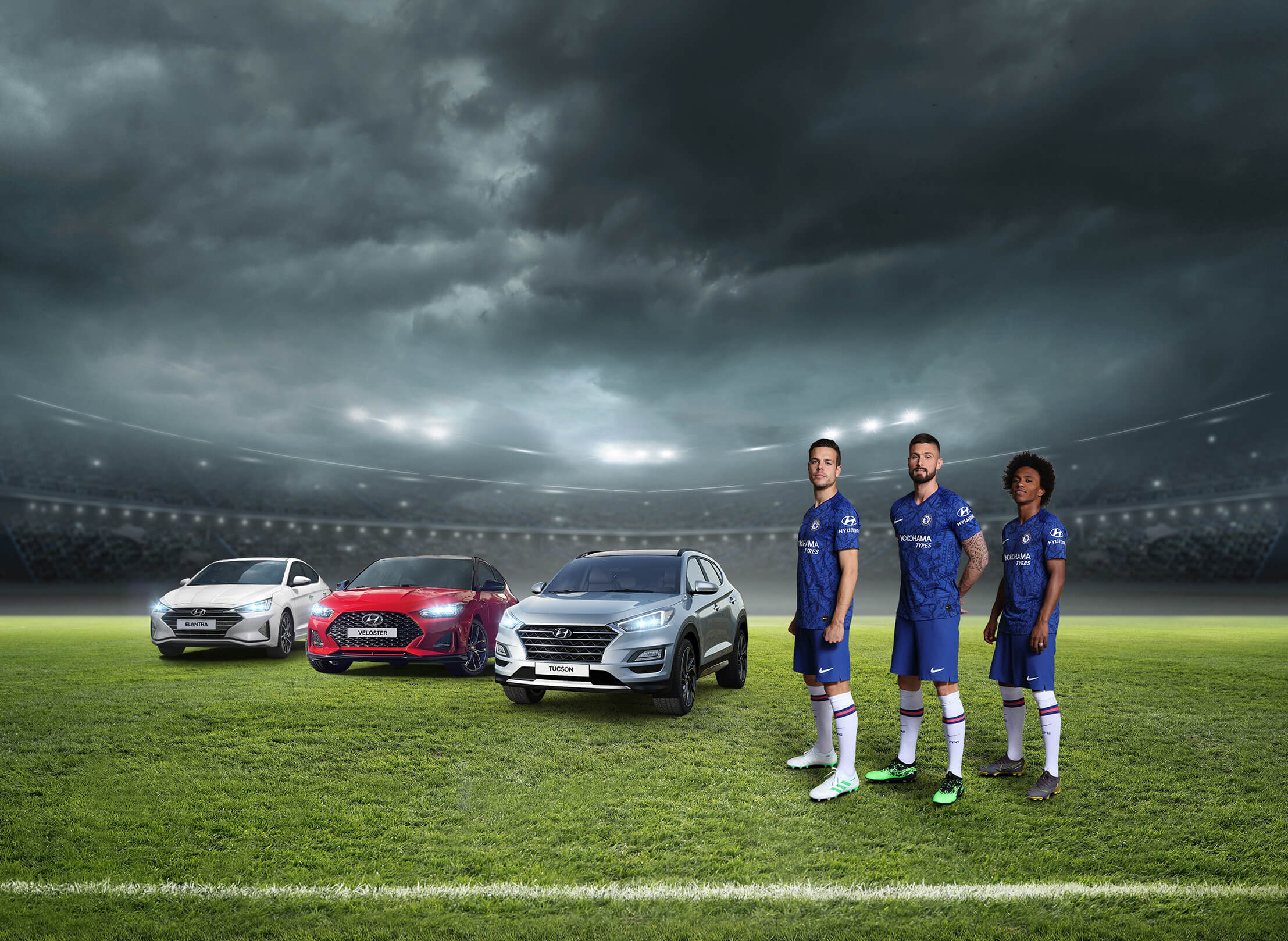 Celebrate the New Season.
Enjoy our special offer and get the chance to go on a dream tour
to London and experience a Chelsea FC match.
5 Years / 100,000 Km Free Service Package**

1 Year Free Comprehensive Insurance*

4 Years Manufacturer Warranty Unlimited Mileage*

First Registration Free

In-house Finance Available (no bank approval)

Trade-in Available
احتفل بالموسم الجديد.
استمتع بعرضنا الخاص واحصل على فرصة ربح رحلة
الحلم إلى لندن لمشاهدة مباراة تشيلسي
خدمة صيانة مجانية لمدة 5 سنوات / 100,000 كم**

تأمين شامل مجاني لمدة سنة*

كفالة مصنع لمدة 4 سنوات دون تحديد المسافة*

تسجيل مجاني

تمويل داخلي دون موافقة البنك (متوفر)

خدمة استبدال السيارة (متوفرة)*
MAKE AN ENQUIRY

للاستفسار
Offer valid from 1 September until 31 October 2019 *Terms & Conditions apply
*Offer valid on selected models only **Whichever comes first
يسري العرض من 1 سبتمبر حتى 31 أكتوبر 2019 *تطبق الشروط والأحكام
*يسري العرض على موديلات محددة **أيهما يأتي أولاً