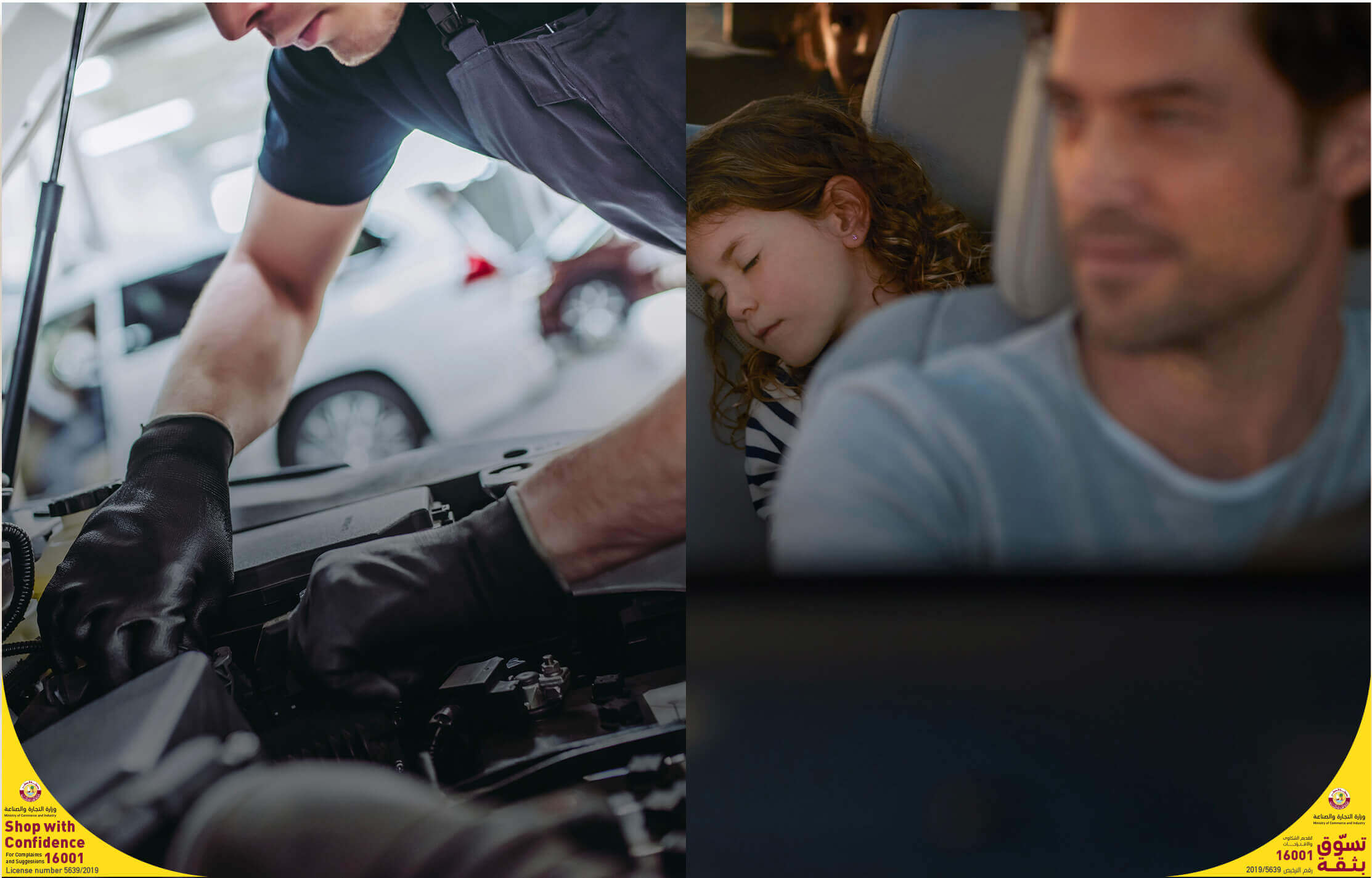 Enjoy peace of mind with
our special check-up package.
Call 8000 231 to book your appointment today.
Free vehicle health check-up
Free AC check-up
Special price on AC repair
Special price on AC refill
Special prices on tires
Special price on labour
Special price on oil and filter change
Terms and conditions apply
Valid from 1 November until 30 November 2019
Book through appointment only
Offer available for all Hyundai customers retail & fleet
استمتع براحة البال مع
حزمة فحص خاصة.
اتصل على 231 8000 لحجز موعدك اليوم.
فحص مجاني لـلسيارة
فحص مجاني للمكيف
أسعار خاصة على تصليح المكيف
أسعار خاصة على إعادة تعبئة غاز المكيف
أسعار خاصة على الإطارات
أسعار خاصة على اليد العاملة
أسعار خاصة على تغيير زيت المحرك والفلتر
*تطبق الشروط والأحكام
يسري العرض من 1 نوفمبر حتى 30 نوفمبر 2019
الحجز من خلال تحديد موعد فقط
العرض متوفر لجميع عملاء هيونداي أفراد ومجموعات
MAKE AN ENQUIRY

احجز خدمة