Rear spoiler / Rear LED lamps (for 1.6 Turbo)
Center twin tip muffler (for 1.6 Turbo only)
Wide type sunroof
Life is a stage.
So don't hide backstage. Drive into the spotlight. With the bold design and the unique driving experience of the Veloster you will make an appearance on every street.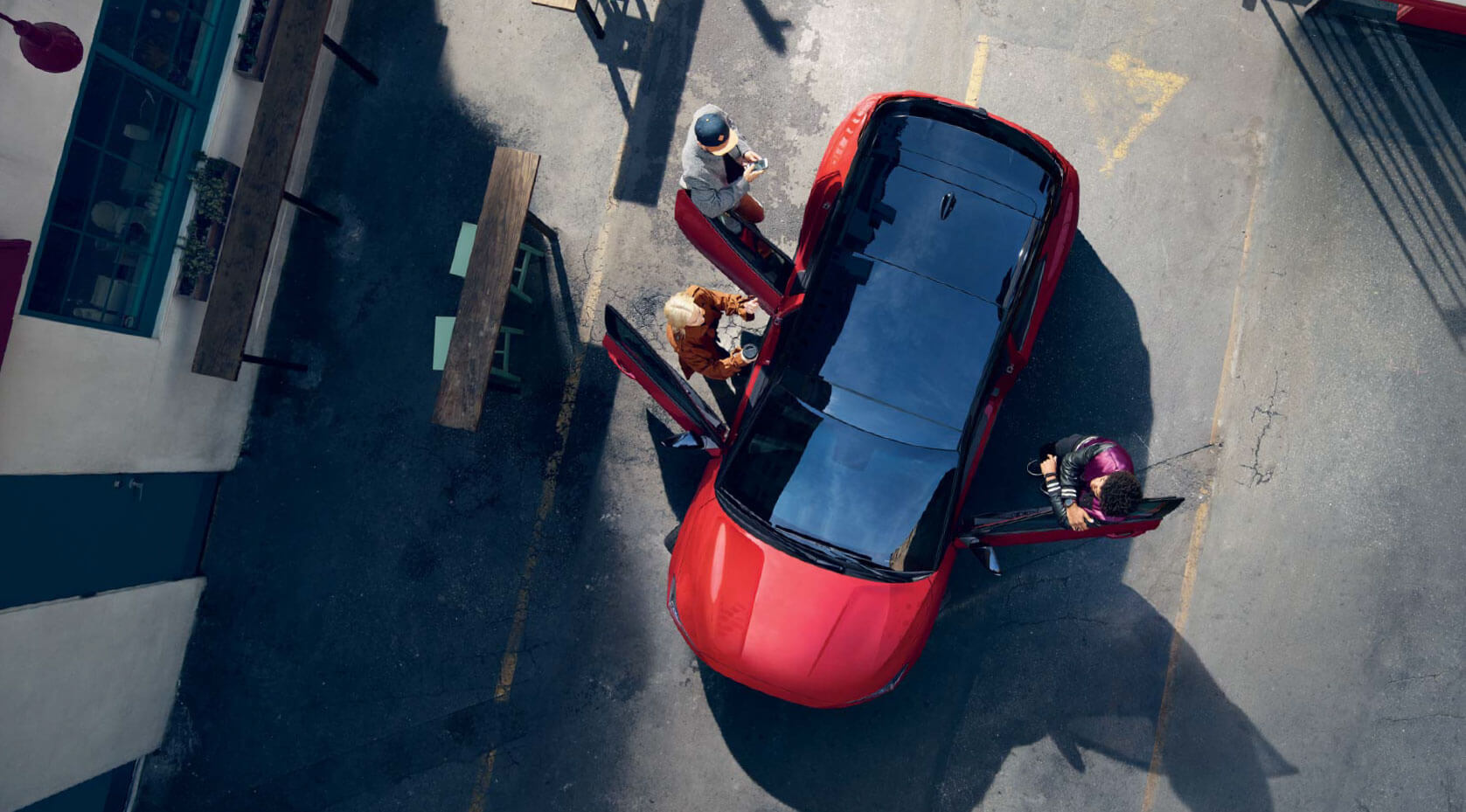 Live on the fast lane.
Drive a car that keeps up with a maximum agile way of life. Because who knows – there might be something extraordinary waiting for you just behind the next turn.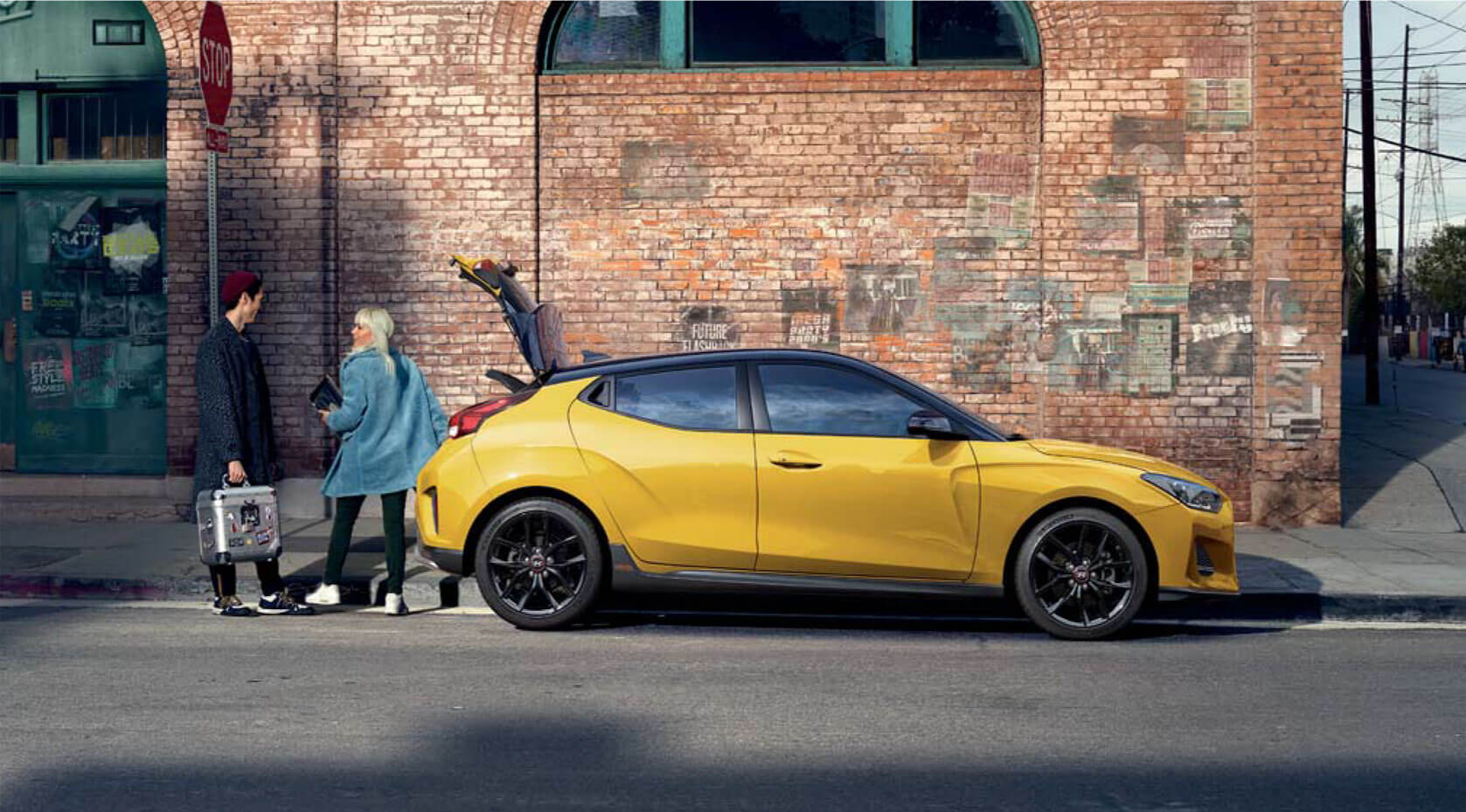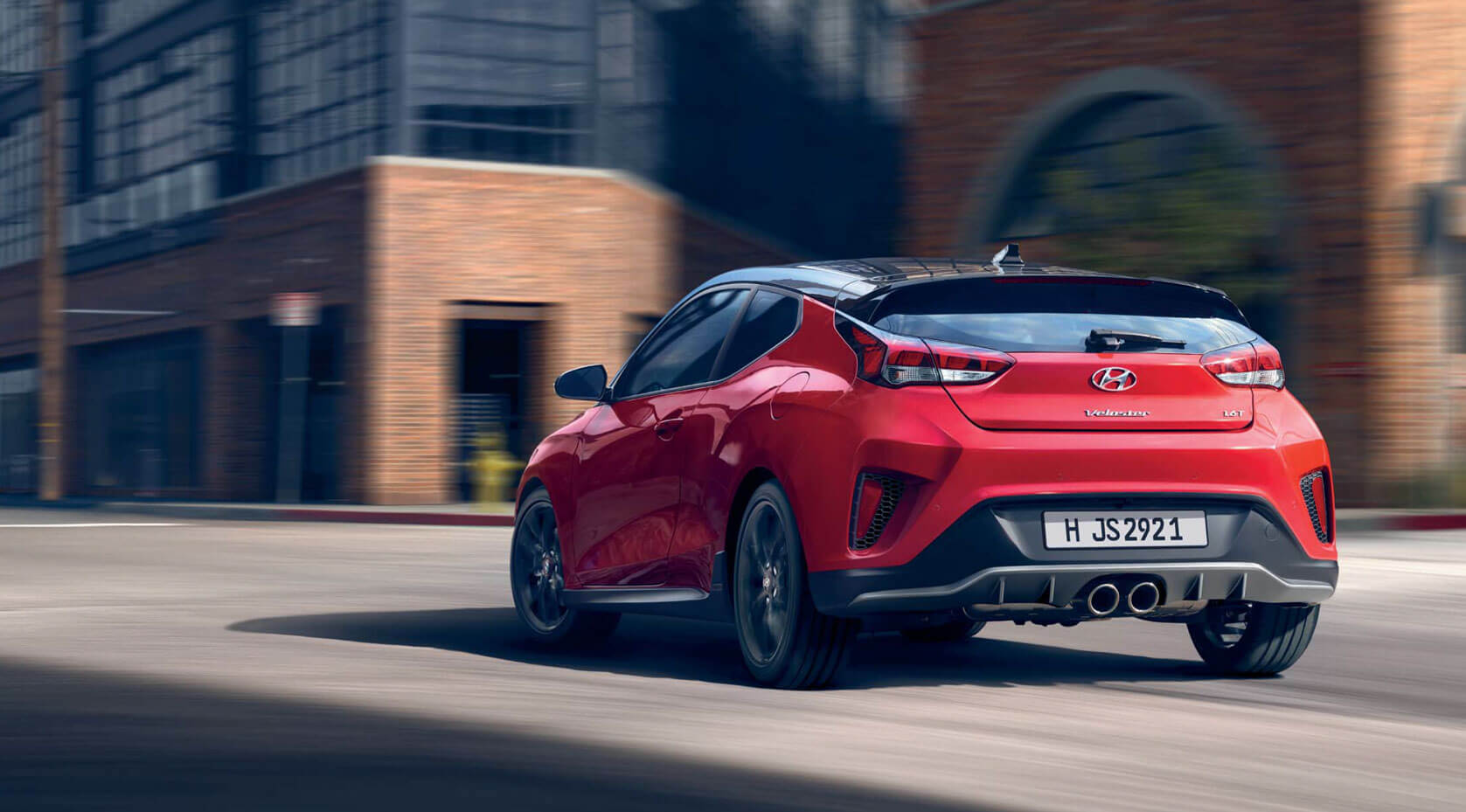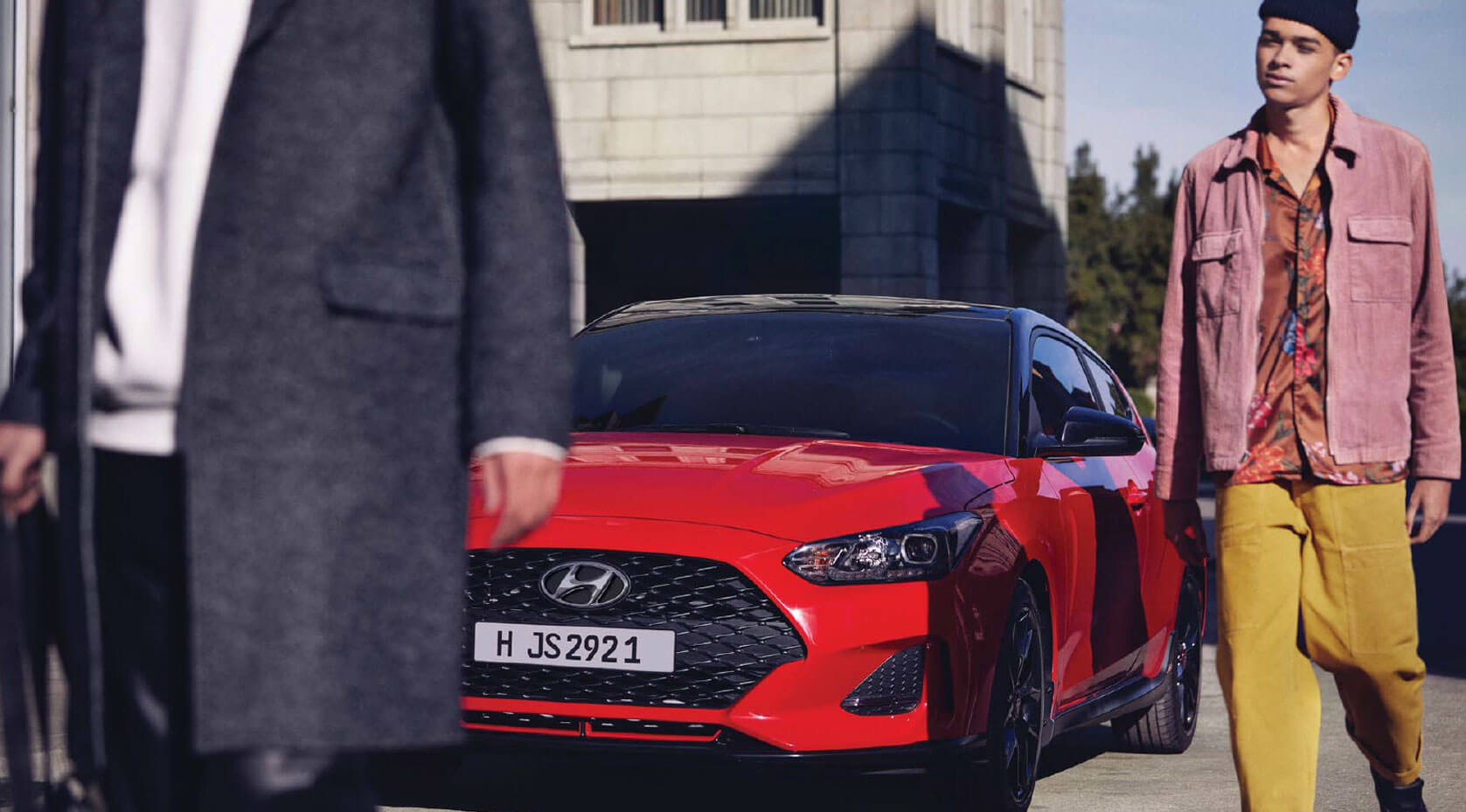 Make a big appearance.
They say it's the inside that counts. But if you want to step ahead from the rest you need a car that's an absolute head-turner.
Not just from the inside but also from the outside. You can thank us later.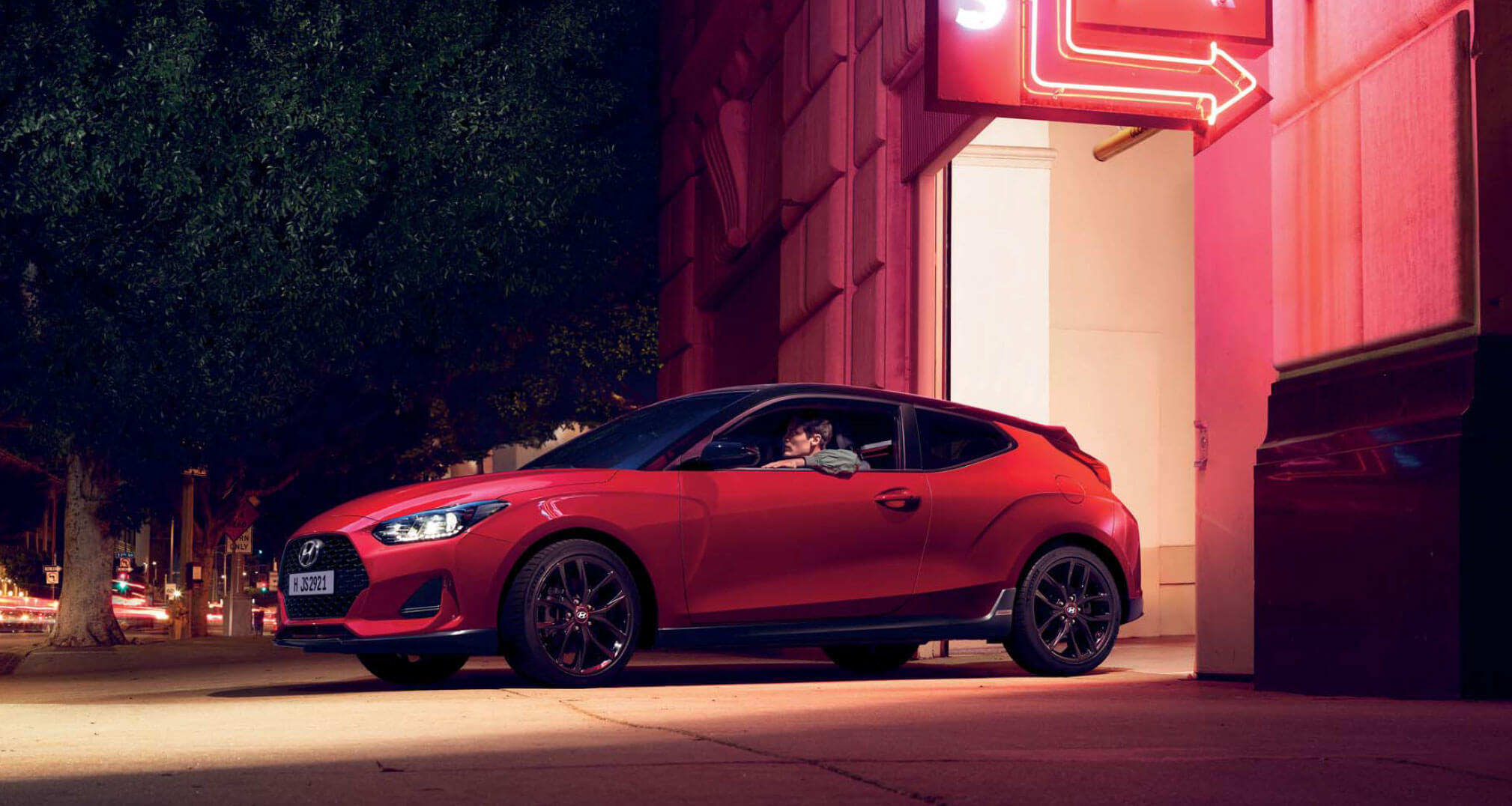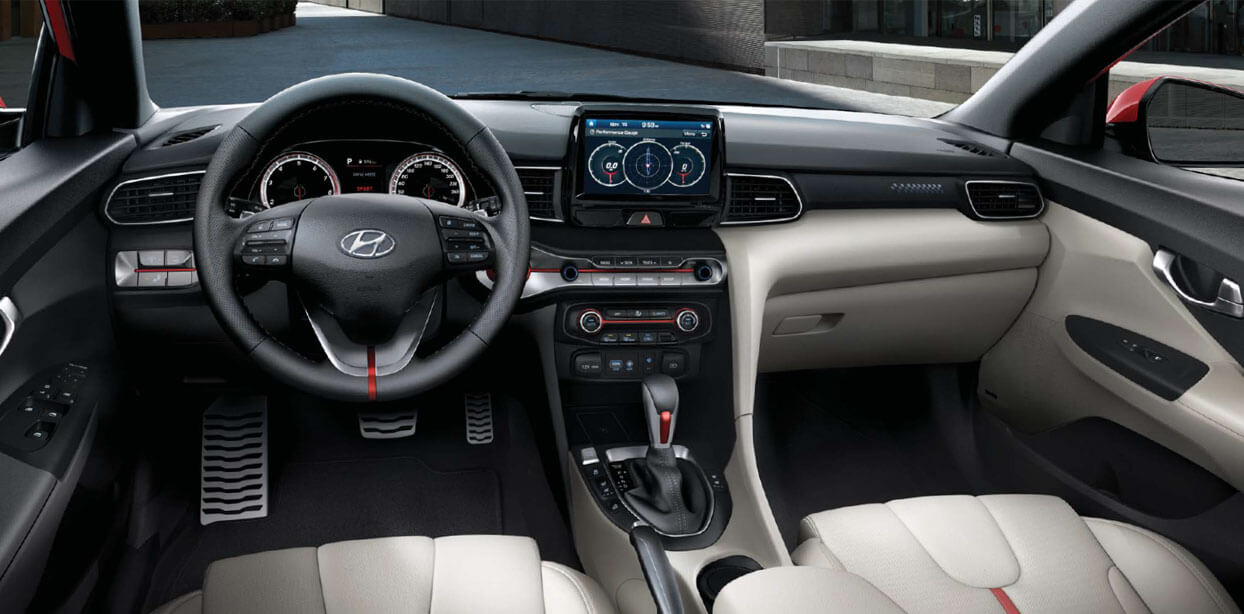 Take your throne.
Stand out – even while sitting. With an interior design that is 100% focused on the driver. Air conditioning, seat warming, sunroof … you name it. It's all there. Welcome to your kingdom.
When you go VROOM, go WOW.
Breathtaking. Powerful. Mind-blowing. Words don't even come close to what it actually feels like driving the new Veloster. The unique agility of how it takes every curve. The satisfying sporty sound when you hit the gas pedal.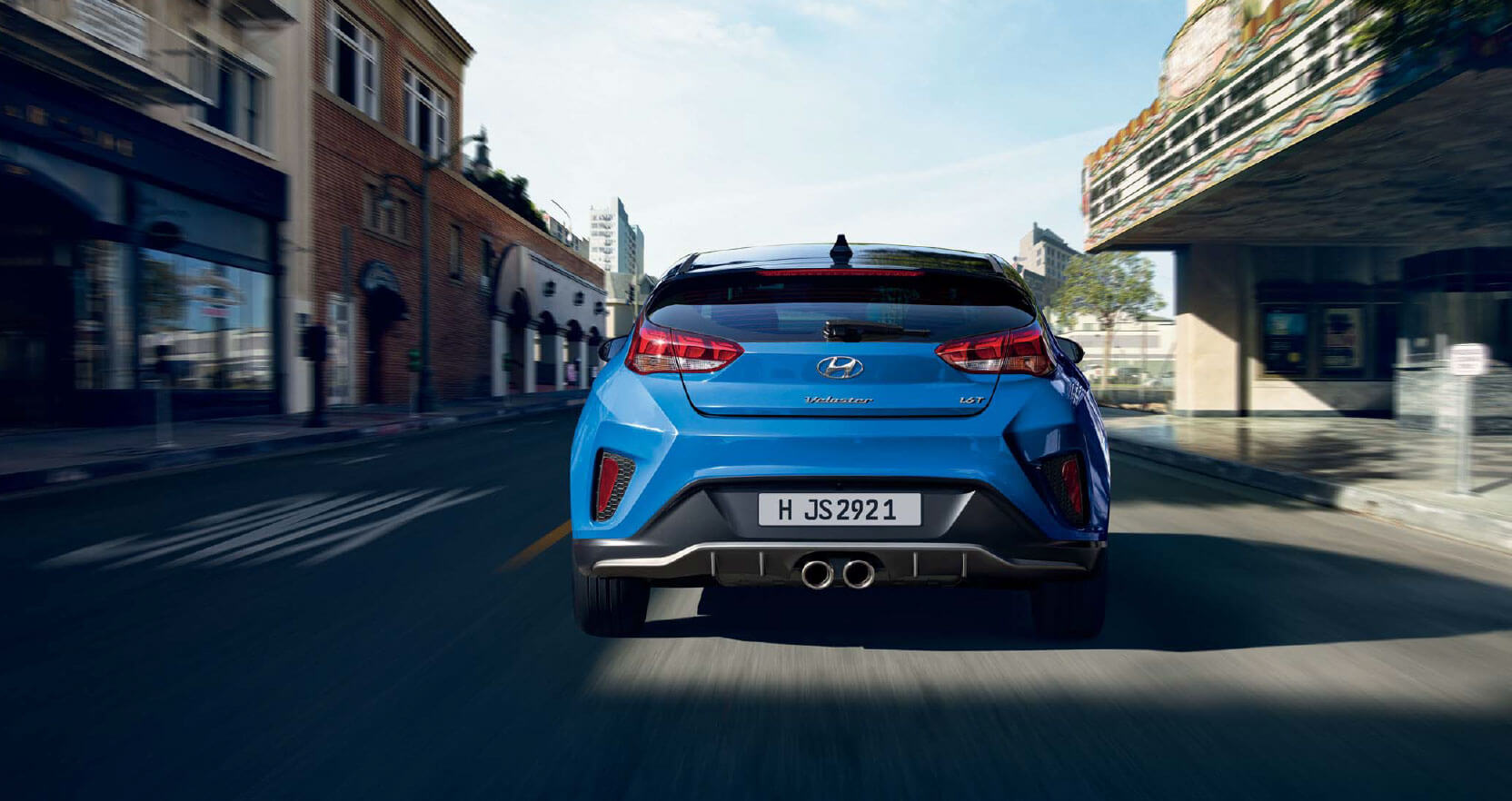 All safe everything.
This car won't just get you all the gazes–it also looks out for you. Equipped with Blind-Spot Collision Warning (BCW) and Rear Cross-Traffic Collision Warning (RCCW) it will always keep you safe and sound in your own motorized realm.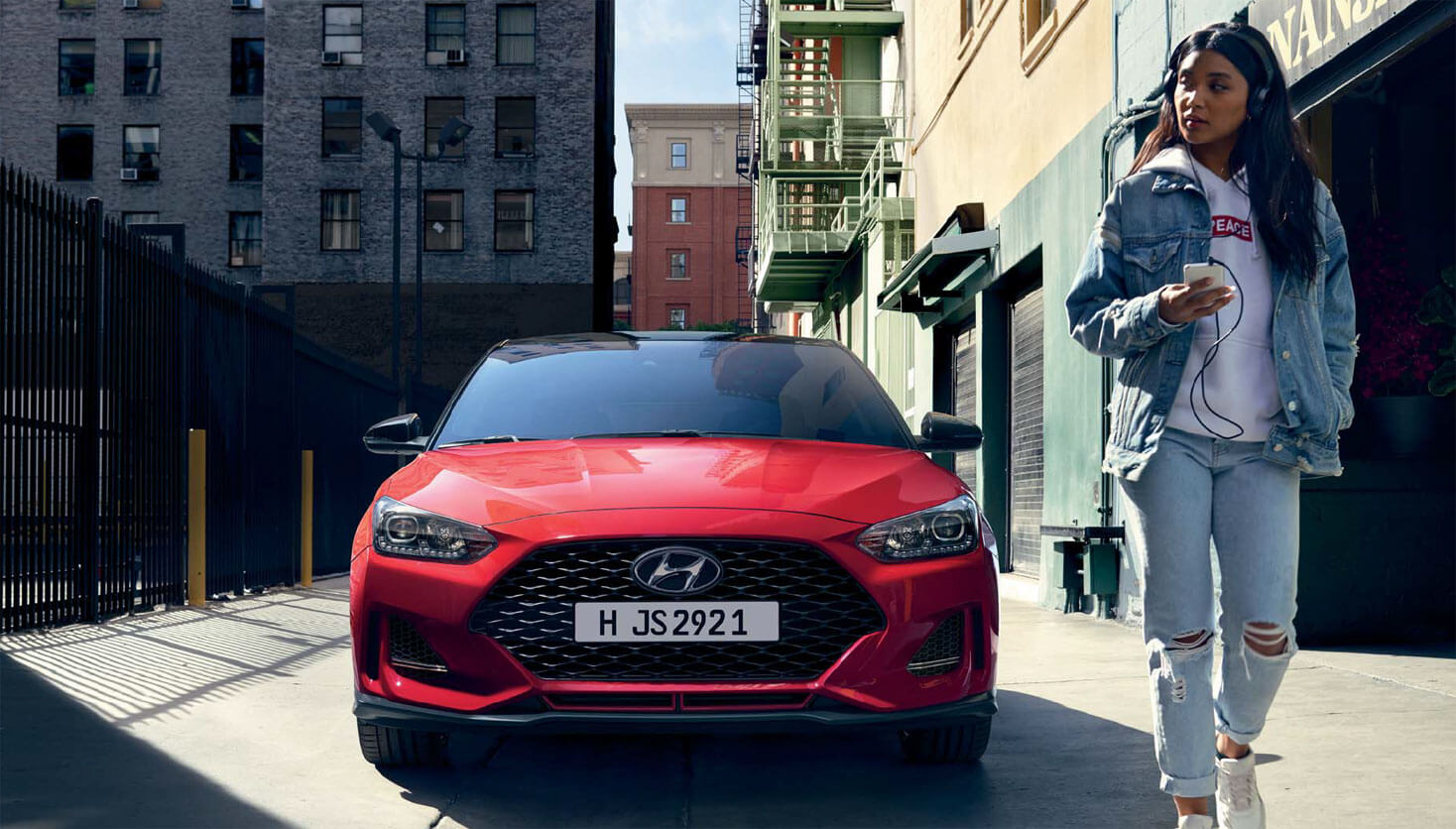 Specifications

| | | |
| --- | --- | --- |
| Category | Nu 2.0 MPI Atkinson | Gamma 1.6 Turbo GDI |
| Engine type | 4-Cylinder DOHC | 4-Cylinder DOHC |
| Displacement (cc) | 1,999 | 1,591 |
| Max. Power (ps / rpm) | 149 / 6,200 | 204 / 6,000 |
| Max. Torque (kg·m / rpm) | 18.3 / 4,500 | 27.0 / 1,500~4,500 |
| Brakes Front | Ventilated disc | Ventilated disc |
| Brakes Rear | Solid disc | Solid disc |
| Suspension Front | McPherson strut type | McPherson strut type |
| Suspension Rear | Multi link | Multi link |
| Tire | 215/45R17, 225/40R18 | 225/40R18 |
Dimensions
Head room (mm)
Front ( w / Sunroof ) / Rear
967 (936) / 911
Leg room (mm)
Front / Rear
1,081 / 865
Shoulder room (mm)
Front / Rear
1,423 / 1,378
The above values are results from internal testing and are subject to change after validation.
Some of the equipment illustrated or described in this catalog may not be supplied as standard equipment and may be available at extra cost.
Hyundai Motor Company reserves the right to change specifications and equipment without prior notice.
The color plates shown may vary slightly from the actual colors due to the limitations of the printing process.
Please consult your dealer for full information and availability on colors and trims.